ANTICHI SALUMI AT "SALUMI DA RE" 2018 EDITION IN PARMA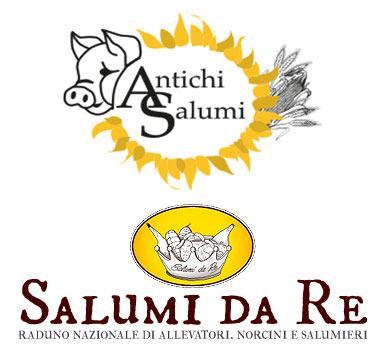 We will be at the fifth edition of the event "Salumi da Re" in Parma, April 7-8-9 2018.
An event that is created and organised by "Gambero Rosso" and by "Antica Corte Pallavicina" and dedicated to the production of high quality Italian charcuterie.
The topic of the event will be "the importance of fat": the three-day event will host meetings, conferences and workshops dedicated to the importance of fat in the charcuterie.
In this edition the Gala Dinner at the "Il Cavallino Bianco" has been confirmed, it will take place Saturday the 7th of April, and represents a usual appointment dedicated to the participants of the event "Salumi da Re 2018" and is reserved to producers, buyers and the national press and will also be open, for the first time, to a limited number of passionates of this sector.
There will be also meetings, tastings, conferences, discussion groups and moments of entertainment with the competitions "Concorso del Panino d'Autore" ("Competition for the best sandwich") and "Gara di taglio a mano del prosciutto" ("Prosciutto's hand-slicing Competition"), where the best restaurants and shops challenge each other in know-how and precision, using a knife for the magical art of the hand-slicing of Prosciuttos.
In the 2018 Edition, the synergies with "Cento mani di questa terra" will get stronger, which is the yearly meeting organized by the "Chef to chef" Association and that brings together star chefs, taste professionals and producers and suppliers from Emilia-Romagna.